Dear Diary [impro]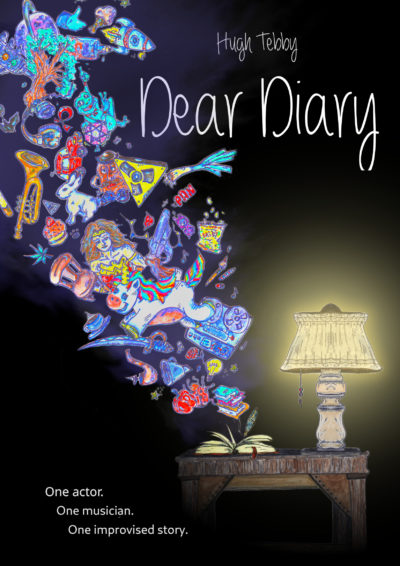 Dear Diary is a completely improvised show, with one actor (Hugh Tebby) and one musician (Pierre Mer).
It all starts with a character writing his personal diary. Who is this character? Why did he start writing a diary? What's wrong with his life? It will be up to the audience to decide, and then the show will alternate between scenes actually being performed and the journal entries, where the audience will be asked for suggestions.
An intimate and often absurd show that explores the pains, joys and dreams of its main character, where the live music is as important as the spoken words.
TARIFS SUR PLACE :
Tarif plein : 14€ (+2€ d'adhésion à l'Esquif)
Tarif Réduit (sans justificatif) : 10€ (+2€ d'adhésion à l'Esquif)
Paiement par espèces, chèques ou CB directement sur place.
---
RÉSERVATION :